hey whats up!!
im bye2, one of the largest remaining "Giant Worm" species on the planet; i love adventures, the office and nandos :) just kidding haha!! got you.. sometimes i like to do music, not really sure what genre it officially comes under so I decided to call it "orbcore"...which basically just means anything you want!!
feel free to check out my stuff and enjoy your with earballs and eyeballs (maybe even more stuff idk)!!
UPDATE: (2023年09月23日): Wowweee.... whats up poo lovers nation x
ive been on a semi haitus coming back from japan and trying to sort my life out!! still trying actually...but in the mean time ive done some new music and played a show in Shimokitazawa in Japan!!! ill put a picture of the flyer here for the archive: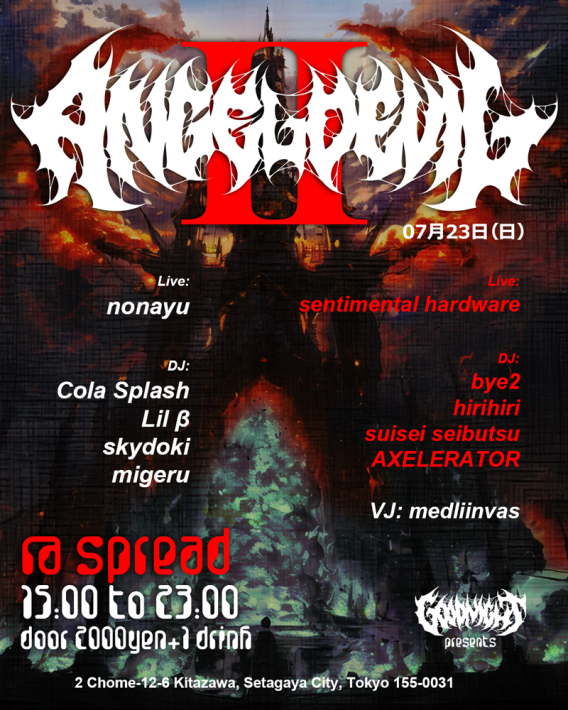 thanks for being patient with me as always and i love u all!!
UPDATE: (2023年05月03日) Hello There Fellow Tamagocchi Superfans... I am HERE!!
its been a little while since my last update and since then i did another live show in shibuya with the awsome cool CDR!! ill post the flyer for that below and keep it all archived and 3d and maximumo. thanks to everyone who came it was really cool as usual!!!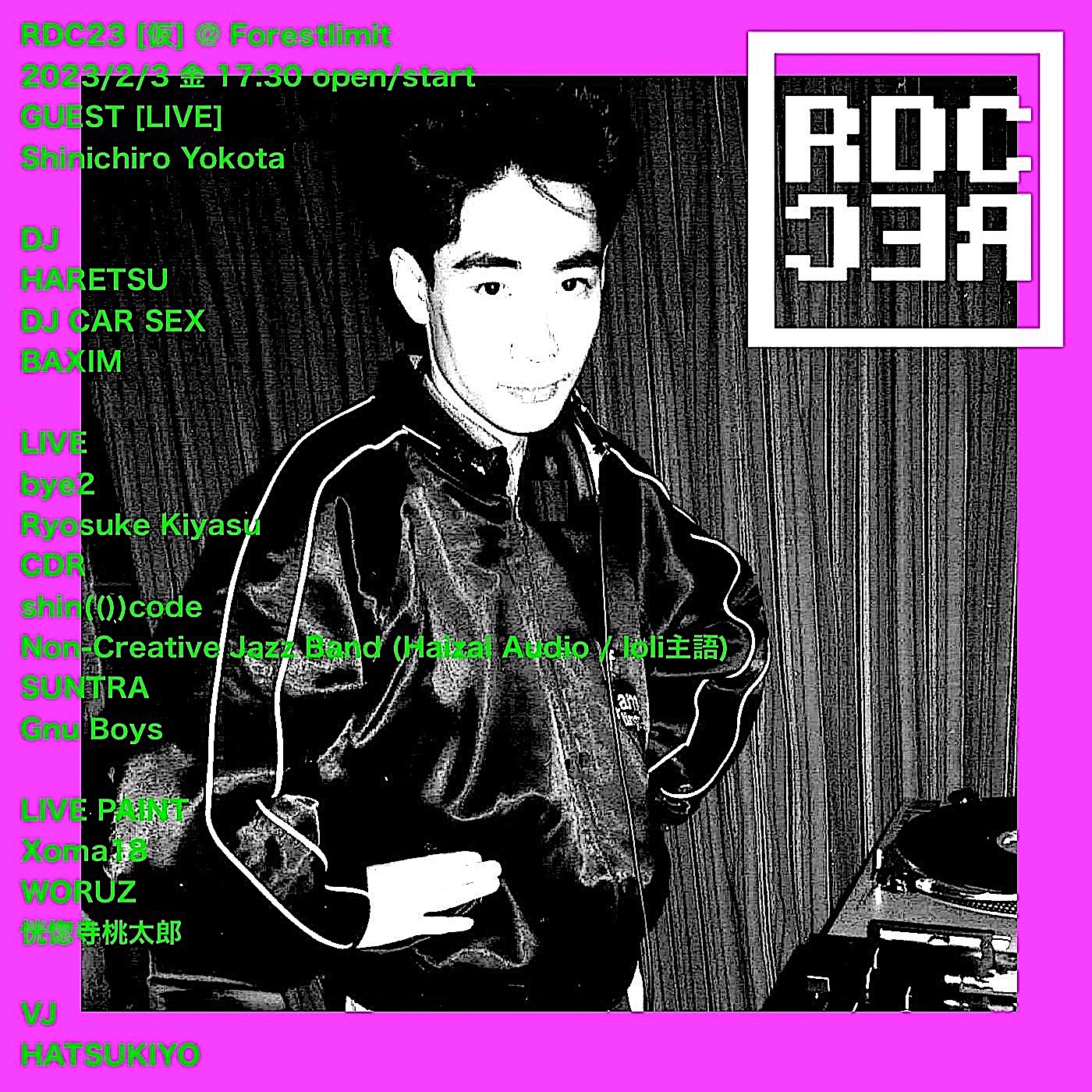 outside of that, been slowly working on more noisier stuff, but as a bit of fun decided to record a super noisy and horrible noisecore album that ive called "麻雀暴力射精倶楽部"; its probably not to anyones tastes but its not meant to be some groundbreaking record i just wanted to have fun and scream a little bit into a bunch of music pedals to be honest; its cheaper than therapy!! its available on my soundcloud or you can click the album cover here to check it out on youtube!!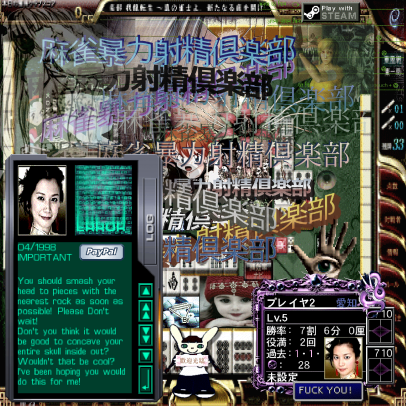 i feel like ive got this out of my system a little bit, it was super fun to make but i know its not really what people want to hear LOL so i promise ill get back to some not garbagio stuff asap... <3
-----------------------------------------------------------------------
UPDATE: (2022年11月21日) Long time no see smelly stinkers !! hows everyone doing on this fine winter evening......
Sorry for the slow updates recently both with songs and just general information; I've recently landed in Japan and started my year of studying abroad so ive been super busy!! New album is very close to coming out though, so keep your butts peeled for a kitty on fire mega release : 3
i recently did a text based interview for the very cool wicked website "astrxl.xyz"; you can read that here!!
im also working on a lot of super noisy and weird songs that i wasnt sure if anyone would like, but I played a few of them at a live show in Shibuya and people seemed to enjoy them!! i think i will use this space to archive show posters ars its honestly very cool seeing my name on something, and i would hate for them to be lost to the fabric of time! heres the flyer for the shibuya show!! thanks so much to hai_zai for having me- 廃祭廃祭廃祭廃祭廃祭廃祭廃祭廃祭廃祭廃祭廃祭廃祭!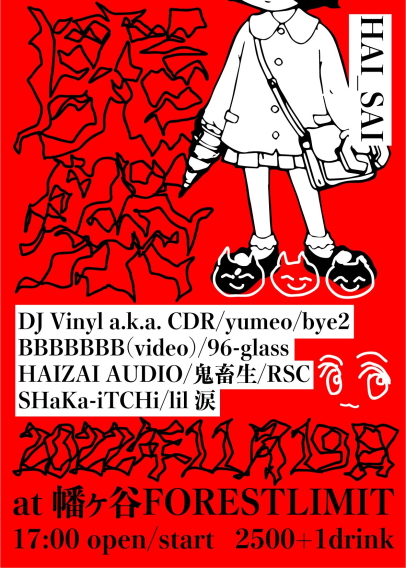 heres some video footage from the event!!
-----------------------------------------------------------------------
UPDATE: (2022年4月18日) Yoo!! Wanted to say thanks for coming to the leeds live show if you did!! I'd like to archive all the live stuff in the future and the cool posters that come with them, so will definitely make a new section somewhere on this site with show info etc etc!!
Thanks so much to everyone who listens to me and supports me i truly love you!! other thing i wanted to say was that ive become a bit inundated with friend requests on various social media platforms... my fault for putting my contact details in the socials section but unfortunately, despite the fact id love to talk to all of you, i might not be able to accept each and every single one (on steam etc), so if i havnt accepted you its nothing personal and im really sorry!!
btw, heres the poster for the leeds show for archival purposes!!


-----------------------------------------------------------------------
UPDATE: (2022年1月6日) Happy new year!! Restock on Ghost Worm tapes on bandcamp if you missed out on those!! Also working on some stuff in the pipeline with goreshit; very exciting!! check out our first collab release on soundcloud/youtube if you havnt yet!!
Have been making a few secret tracks in FastTracker that are all 4 channel songs of various genres, its a lot of fun. I think after i get a decent amount of songs built up in this way ill release them in some sort of fun party worm mega mix warioware collection for 50p or something.....keep your headbrains PEELED!!
-----------------------------------------------------------------------
UPDATE: (2021年9月5日) Teeth restoration is out on CD for CD collectorz and those that missed the tape!! Also got some new stuff on the orbverse today...check out the premier of POPCORN CASTLE!!
-----------------------------------------------------------------------
UPDATE: (2021年9月1日) Long Time No Speak... hope youve been hangin in there ok!! the new orb album 'Teeth Restoration' was released recently on bandcamp, i hope you enjoy and send me many postcards of you in the different Youtube Smosh Locations!!
-----------------------------------------------------------------------
UPDATE: (2021年2月14日) Wowee, happy valentino day!! its been a little while since ive updated this about section.
still trying my best to work on stuff, although ive realised my slow workspeed is just the standard, it takes me a while to do anything but i hope people like it either way!! hopefully there will be a new album released this year, but everything will be uploaded to soundcloud anyway so you can see the progress LIVE and in REAL TIME
I did do a personal cassette run not too long ago and that was well received, mainly done through twitter etc, but a full on cassette/CD run of ghost worm is in the works...thats all the info i can give right now ;)
There will be some big changes to this site that i want to achieve this year; the universe all this stuff is based around is fully fleshed out in my head but not in a physical form that i can present to people, so im gonna try and create a new section of the site that details the world and its creatures with some kind of map, and lots of drawings etc. no idea how long this will take but look out for it!! until next time...!
P.S.: i realise a few updates ago i mentioned remastering the first two albums...yea about that...well lets just say that i dont have all the project files and because i made them so dumb-ly (stupeded-ly) its quite difficult to get them to sound good. ill just be treating them as "warms ups" rather than anything serious, because they are just me playing around with ideas and getting started. lets just say the quality of audio is a stylistic choice or something..hehe
-----------------------------------------------------------------------
UPDATE: (2020年09月25日) Just launched the new HD 480p Downloadable Album Crush Rock Pop 19 Six Flags Holiday Adventure Park Edition. Check out the new GHOST_WORM album on bandcamp :)
-----------------------------------------------------------------------
UPDATE: (2020年08月27日) hey guys hows it going!! so ive done my track for the landline collective release Y2K20, which is called chuchu2 and you can find that on my soundcloud until its released on bandcamp
until then I just wanted to say i got a new cool track on soundcloud and im working on releasing my recent stuff into an album/ep soon so keep an eye out!! I am hopefully looking to be going to japan for study abroad soon but with the whole global pandemic im not too sure...could happen but also could not. if it does there might be a slight slight slight haitus on song stuff but if it doesnt happen you probably wont notice :)
this is also why my workflow has been kinda slow, took me like 3 weeks just to do one track because theres been a lot going on and im SUPER busy with stuff and stressing about all this pandemic crap!! hopefully itl all be over soon, cheers!!
-----------------------------------------------------------------------
current status of launch impact (2020年07月09日): working on remastering the 2 albums on my bandcamp (to the best of my ability) because the quality isnt as good as id ideally like it. i dont think i have the master files for a couple of the songs and some of them arent gonna sound much different but im doing it anyway for my own sake ;)
also i hope to have a new album/EP type thing very soon!! im working on it, but idk how much longer itl be. i think this newer stuff (the stuff that has music videos accompanying it) is a lot better than the stuff i've got "officially published" right now, so im excited to finish it ASAP
ALSO in the pipeline: 1 or 2 tracks for an upcoming collaboration project known as "Y2K20" at the moment, but youll see them on soundcloud beforehand and ill probably do little visualiser music vid things too because its fun